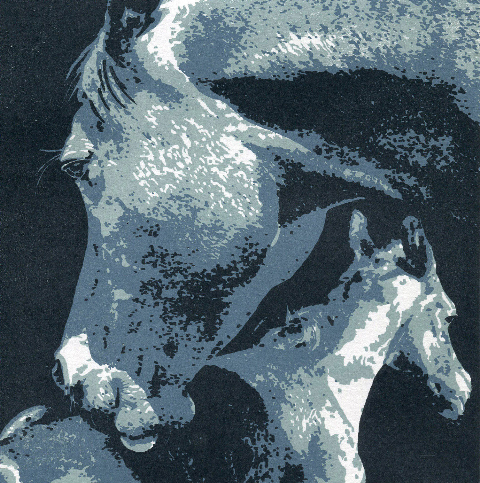 We are proud to announce our first exhibition for 2014, Miss Glynis Mills; a local artist who has gained national recognition for her superbly executed horses, dogs and cats, as well as local landscapes.
Having completed a two year Foundation course at York Art School, she then did a degree in Illustration at Leicester. She worked in London as a designer before coming back North for her role as Design Coordinator at Nestle UK. Glynis was offered early retirement due to a number of joint replacement operations, and decided that she would use her new found time to rekindle a passion for printmaking.
Horses and the people who handle them are a huge part of Glynis' life and have led to frequent visits to Spain and the Gypsy Horse Fairs in England and Ireland. She is also a listed dressage judge.
Her work is exhibited annually at The Society of Women Artists, The Society of Equestrian Artists (Honorary Member 2013), The Society of Feline Artists and the Society of Graphic Fine Artists in London. She also exhibits biannually at the Northern Print Biennale (where she received the Laing Gallery Award for best Prints), and UK Youth North. She has also taken the Curwen Press award for the best print at the Mall, as well as the Cuneo Medal in 2013 for best Equestrian Artist.
The exhibition will run from February 8th to March 1st.